Rodizio Grill Invites You to
Our Next Event
Spend your next date night or milestone celebration at Rodizio Grill and make exciting memories with loved ones. Our tender meats and award-winning salad bar will be the talk of the evening.
Rodizio2Go Order
Join Club Rodizio
Find Rodizio Grill, The Brazilian Steakhouse (@RodizioGrill) on Facebook and join Club Rodizio for access to special offers and promotions!
Learn More
Groupon Offer
Click the link below for 4 great opportunities through our Groupon Offer. For details and questions see fine print on Groupon's website.
Grilling Season happening NOW!
Nightly during July, we're inviting you to come join us to celebrate summer
We're highlighting fresh new summer-inspired recipes like homemade juices and cocktails featuring seasonal fruit, new grilled selections such as Marinated Lamb and Lemon Dill Salmon. Amazing salad bar selections like the return of our Chilled Strawberry Soup and Chilled Mango Soup.

Featured menu at no additional charge.
Experience our Gourmet Salad Bar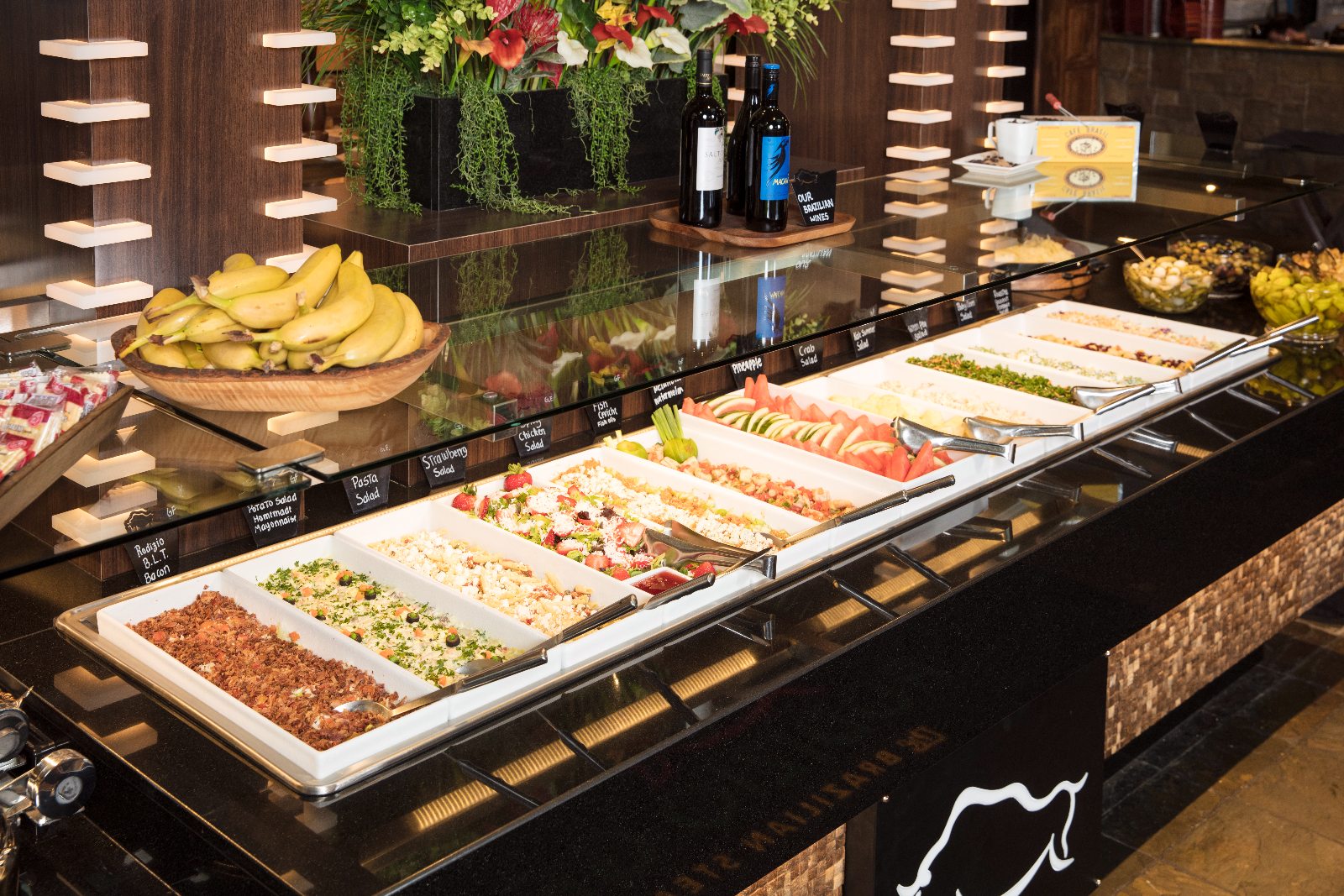 Our gourmet salad bar is back in
ACTION
! Pile your plate high with our award-winning salads made fresh from scratch daily. Our gourmet salad bar includes a variety of
signature salads, fresh fruits and vegetables
, baked breads, & our tasty
HOT
items from
white rice, mashed potatoes, vegetables, soups and more.
Friday - Sunday Brunch Hours
Relaxing Brunch at Rodizio Grill
Friday - Sunday Brunch Rodizio
11am-3pm
Adult Brunch Rodizio - $23.99
Enjoy our most popular Grilled Items including Glazed Pineapple, Top Sirloin, and our Glazed Ham carved table-side plus our fantastic Brunch hot items of scrambled eggs, bacon, French toast sticks, country potatoes, pastries, and more!
Children Rodizio (3-6yr): $5.99
Children Rodizio (7-12yr): $10.99